Temporary Fence Panel Systems – Rental Fencing
Temp fence panels, barricades, & More!
Why Are Temp Fence Panels Useful?
Temporary fence panels is the security solution of choice for clients who only need to safeguard project areas for a limited time. Whereas homeowners and commercial property managers require protection 24/7, restricting access to a construction zone is only essential until the project's finished. The same applies to public events: once the event is over (usually after a few days or even a few hours), there's no further need for fencing originally erected for crowd control. In situations such as these, it's not practical to spend days installing traditional fencing when you can opt for temporary fence panels.
Installing Temporary Fence Panels
Installing a chain link panel fencing system is a quick and convenient solution. Our custom-built fence panels are of the highest quality and can be built to suit as we designed these panels to be installed with both driven posts and stands.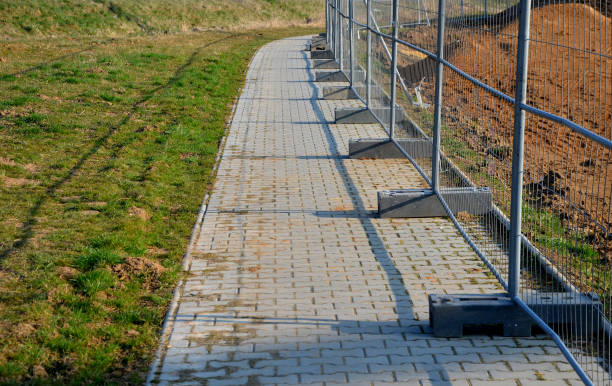 About Our Temporary Rental Fence Panels:
12 foot wide & 6 or 8 feet tall – however, we can accommodate your unique specifications if you require a different size.
Constructed of sturdy structural fence tubing.
Cross-bracing to provide addition support to the framework and panel frame.
Galvanized high-quality chain link fabric stretched in the panel frame to ensure a perfect fit.
Each panel is interlocked and held in place by a post that has an exclusive interlocking ring system
Easy to drive or set the posts into a stand
Spec Sheets
CAD Drawings
Fast, easy, free, estimates!
Online Temporary Fence Layout Tool
American Fence Rental's free online drawing tool allows you to calculate the temp fencing needed for your job site—in a matter of minutes! Bypass the hours spent physically measuring your site dimensions.
Our tool allows you to draw on a Google Maps view of your property—or a blank canvas if you already know your site measurements. Once the drawing's complete:

1.) Pick out the kind of temp fence you want
2.) Choose between
– Freestanding Panels
– Post Driven Chain Link Panels
– Barricades
3.) Lastly, fill out your contact information to request a quote for either installation or materials

Our team will get back to you with an estimate ASAP!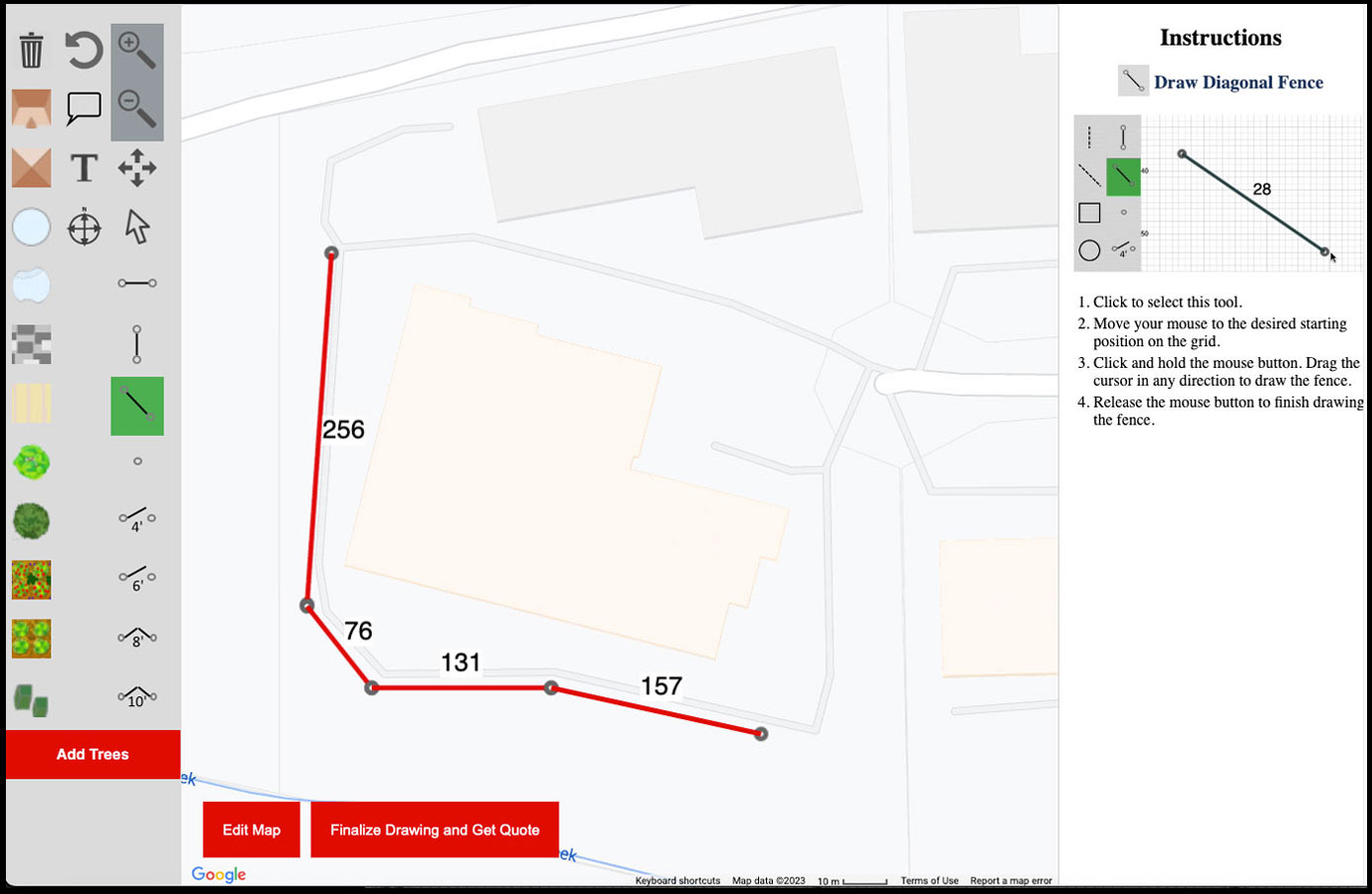 Purchase or Rent Temp Fence Materials
Our customers choose between purchasing and renting temporary fence materials. Which option's best for you depends on your individual needs. Those requiring perimeter security for a few weeks, days—or even hours—usually choose to rent materials. Clients involved in numerous short-term events throughout the year, however, will get their money's worth in owning temporary fencing and setting it up as needed. Perks for purchasing/renting include:
48 hour shipping, direct to you
Buyback program
Financing
If you're looking to find the perfect temporary fence for your project, you can visit our FAQ or contact our temporary and fence experts. The temporary fence experts at American Fence Rental will assist you in determining the right temporary fence solution with the most competitively priced fencing products.
For our Temporary Fence Panel Systems or click the button below to contact us at one of our convenient locations!