Draw My Fence
JUMP THE LINE!
Draw to scale directly over your jobsite on Google Maps or begin from a blank canvas. Either way you can quickly layout your temporary fencing needs for your next project. Once the drawing is complete, select your preferred type of temporary fencing, fill out a short form and our estimators will have all the information they need to give you an accurate estimate.
Open New Drawing Window
Get your estimate in 1-2 business days!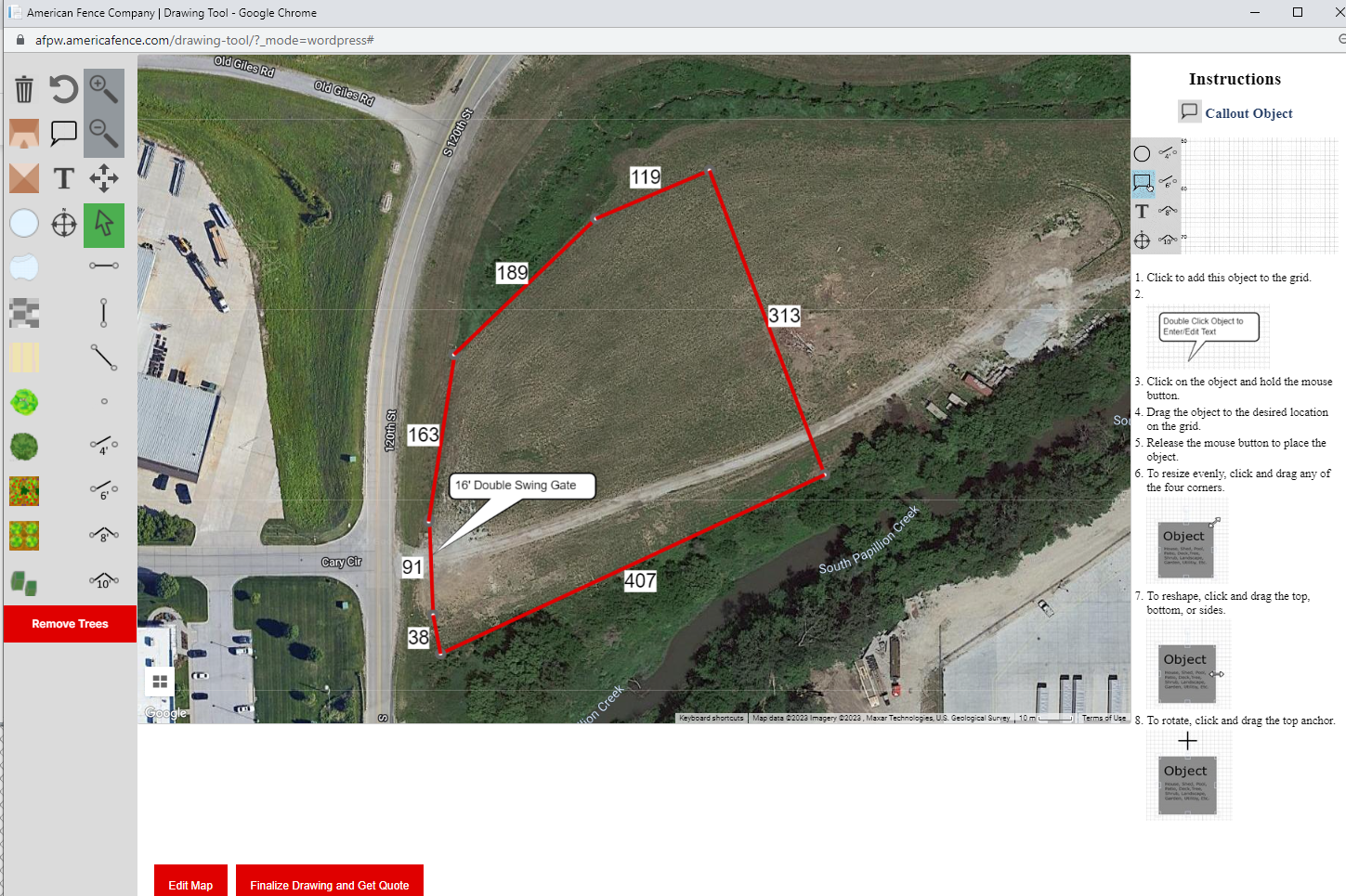 Current Fence Layout
My Fence Styles
Choose Fence Style
Add Another Style
OR
Start Quote Form
Get a Free Quote based on your drawing