A Warm Welcome for our Newest Branch: Sioux City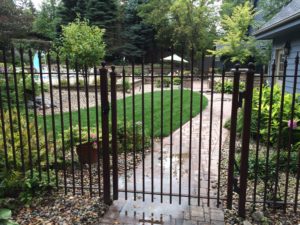 American Fence Company has a long and distinguished history in fencing that began over 50 years ago. We started out as just two men, a wheelbarrow, a pair of post-hole diggers, and a pickup truck in Omaha, Nebraska. Since those simpler times, American Fence Company has grown and expanded to encompass 9 locations across 5 states; our newest location just recently opening in Sioux City, IA.
With our other branches in the general area of Sioux City, we have been providing our services to Sioux City for a long time. We saw the value of establishing an actual brick-and-mortar shop in the city to provide our customers the best possible service. Our new branch is located at 4700 South York Street in Sioux City, Iowa. Stop in and see us for all of your fence installation and fence material needs.
Sioux City's Expert Fence Company
The scope of our American Fence Company branches is not limited to the cities they're stationed in. We also proudly service the surrounding area and towns. The new Sioux City branch proudly serves Winnebago, Emerson, Macy, Walthill, Pender, Wayne, Decatur, Obert, Martinsburg, Vermillion, Elk Point, Sergeant Bluff, North Sioux City, Merrill, Moville, Sloan, Anthon, Akron, Le Mars, Whiting, Kingsley, Akron, Correctionville and Holstein.
Are you interested in getting a fence, but you want an estimated dollar figure beforehand? We proudly offer free quotes for industrial, commercial, and residential fence installation. To get your free quote, call us today at 712-454-7732 or submit an online request.