Now Offering Construction Fence Specifications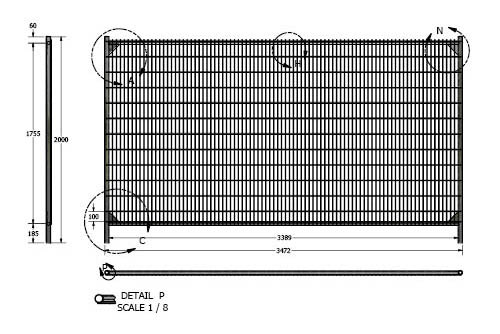 Temporary construction and event fencing is a considerable investment for property owners and event sponsors. Unfortunately, it is left to the contractor's discretion as to the design and quality of materials to be installed. Most of the materials installed have been previously used, again and again, showing considerable wear and even damage.
Installation techniques will vary as well as contractors elect to use post spacings in excess, under-weighted stands, and other unacceptable practices. This is typical for the temporary construction and event fencing industry as there are practically no specifications governing the quality and type of installation.
Construction Fence Specs
American Rental Fence Company practices only industry-standard methods for installation and installs only quality materials in good condition. We have developed our own standards for your temporary construction and event fencing. We want you to be satisfied with your installation regardless of the contractor, holding everyone to a standard in the industry. Thus, American Rental Fence Company has prepared a complete set of specifications in conjunction with the standard specifications for Division One – General Conditions and Section 02830 Chain Link Fence.
Now designers, architects and engineers will have a readily available and complete specification for temporary fence panel systems and driven post and fabric installations. Our generic specifications do not limit you to one manufacturer or contractor but will apply to all. Please feel free to write-in these specifications into your next project when appearance, quality and security matter.
Your temporary event and construction fencing is the first impression you make on others. Make sure it is a good one.