Kansas City Temporary Fence Rental, Installation & Purchasing
Our Services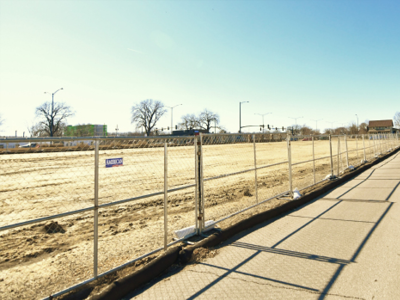 Temporary Fence Rental
A rental barrier for your construction site or venue for just as long as you need it.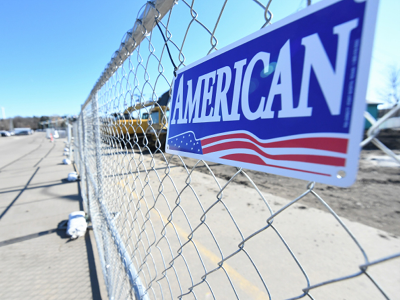 Temporary Fence Installation
We take on the heavy lifting so that you don't have to.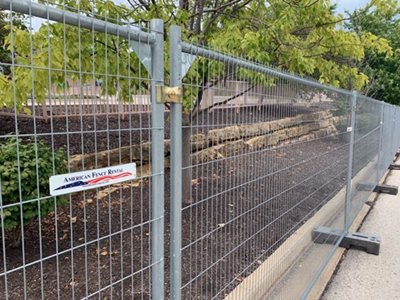 Buy Temporary Fence
Purchase your own temporary fencing; available with installation, repair, and storage options.
LOCAL ADDRESS: 2901 E 85th St – Kansas City, MO 64132
LOCAL PHONE: 913-307-0306
Local Service Areas
| | | | | |
| --- | --- | --- | --- | --- |
| Ulysses, KS | Andover, KS | Garden City, KS | Derby, KS | Wichita, KS |
| Great Bend, KS | Pratt, KS | Haysville, KS | Hutchinson, KS | Park City, KS |
| Bel Aire, KS | El Dorado, KS | Dodge City, KS | Winfield, KS | McPherson, KS |
| Newton, KS | Liberal, KS | Augusta, KS | Arkansas City, KS | Valley Center, KS |
Kansas City Temporary Fence
Searching for a company that can install, repair, and collect your temporary rental fencing? How about one that offers both renting and purchasing options? American Fence Rental provides full Kansas City temporary rental fence solutions, including temporary fence rentals, temporary fence repairs, temporary fence purchasing options, and more to the Kansas City, KS area! We offer chain link temporary fence, chain link panel temporary fence, and our top-performing anti-climb temporary fence panels. Get a free quote from American Fence Rental today or call 913-307-0306.
Temporary Rental Fence Installation Kansas City
Already have an automatic gate in the Kansas City area but something isn't Whether you prefer the sturdiness of a temporary post and fabric installation or the ease and convenience of paneled temporary rental fencing, American Fence Rental will take care of all the installation for you. Temporary rental fence installation is handled by our Kansas City team of qualified experts, and we will ensure that your temporary fence is installed where it's needed with safety as our top priority.
Buy Temporary Fence Kansas City
Do you have multiple projects a year in Kansas City that have you repeatedly renting security fencing? Why continue to rent your temporary fence if you can own it? American Fence Rental offers a wide array of temporary fence panels, gates, stands, hardware, and braces. Along with our temporary fence purchasing option, we also offer our services to do the heavy lifting by delivering and picking up your temporary fence materials between job sites. We will also store your temporary fence in a local Kansas City facility while it's not in use. If you choose to store with us, we will also help you repair your panels in the event that any are damaged, or replace them entirely if needed. Fill out our free estimate form or give us a call at 913-307-0306 today to find more about buying your own temporary fencing today.