Gate access control is easy with American Fence Company of Omaha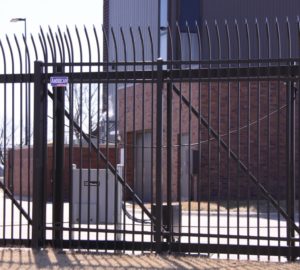 Photo eyes, keypads, free exit loops, gate edges, transmitters…what do any of these items do? When gate operators were no more complicated than a garage door opener, installing and programming them was simple. With advancements in current technology, gate operators and their access controls have become much more involved than in the past.
With over 50 years of gate and fence installation experience, American Fence Company of Omaha is an authority in gate installation. They understand that it's critical to have experts with a variety of specialties. American Fence Company of Omaha has skilled welders in their custom metals shop and as well as artisans in the field building a beautiful custom wood fence. American Fence installs over 500 operators every year, ranging from a simple storage unit cantilever gate with a keypad entry to Department of Defense crash-rated barriers for nuclear power plants. Due to the number and variety of these jobs, they see every year, they also have an Access Control Lead Technician to help out with anything gate operator and access control related.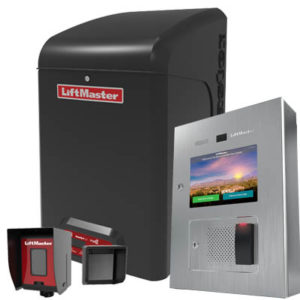 They created that position because understand the need and importance of having that same type of professional who is completely committed to understanding access controls (including selecting the proper operator) all the while listening to the customers' needs and making the best recommendations.
It does not stop there: Our Access Control Lead Technician is also there for service after the sale. They are also available to evaluate and repair most systems and help troubleshoot older devices with very little downtime for the customer. No matter if you're in charge of your own company or it's just a project for your house, they can take one more worry off your plate. Contact American Fence Company – Omaha today if you're interested in installing a gate operator or access control system, or if you have any questions!